Who we are
All our products are designed and manufactured in England, by us, RACELOGIC Ltd. We are experts in the field of GNSS testing and data logging.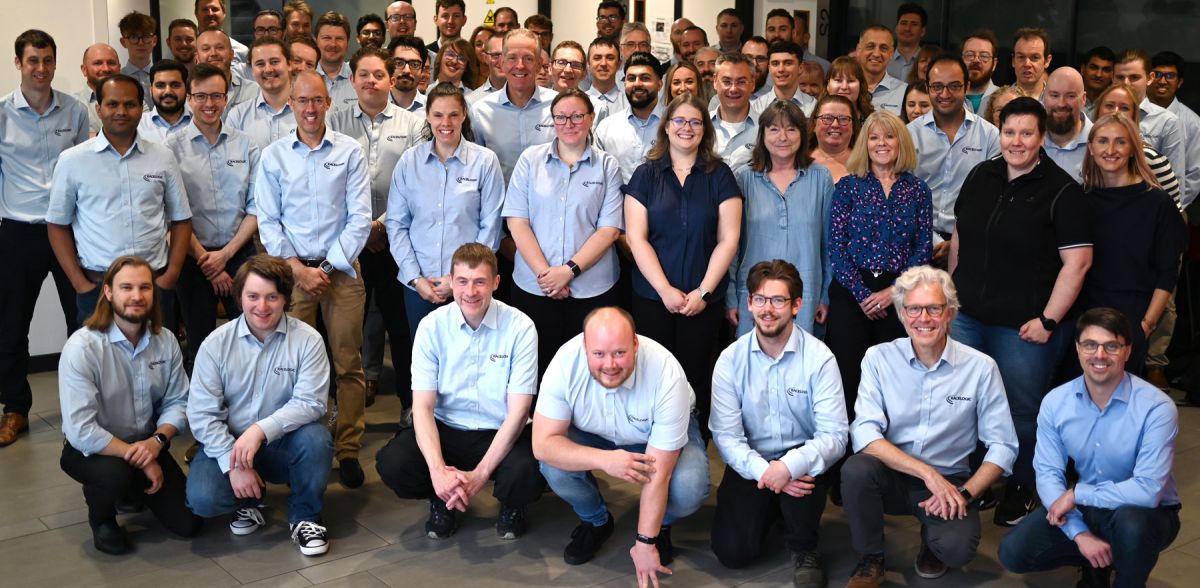 Racelogic design and manufacture electronic systems to measure, record, display, analyse and simulate data from moving vehicles.
Started by Julian Thomas in 1992, RACELOGIC thrives on technical innovation from its offices in Buckingham in the UK, Detroit in the USA and Weilburg in Germany, and has been awarded the Queen's Award for Enterprise.
We sell our products to 100 different countries and have distributors in more than 50 countries globally. Our GPS data logger brand VBOX has become an industry standard way of measuring speed, position, distance and acceleration, whilst our VBOX video loggers are increasingly popular in motorsport.
Meanwhile our LabSat GPS simulators gives you the ability to record and replay real GNSS RF data as well as user generated scenarios.
In 2019, we launched the VBOX indoor positioning system. VIPS was initially developed to enable our automotive customers to test indoors.
For many years, our automotive customers have used the VBOX which is a GPS based logging device to take measurements from the car for acceleration, braking, coast-down, durability, and also for verification of ADAS sensors, such as cameras, lidar and radar sensors.
In order to create more repeatable testing environments and to control the conditions much more accurately, more and more testing has moved indoors. Our customers asked us to develop a VBOX that can be used in exactly the same way but indoors.
VIPS is based on Ultra-Wideband (UWB) radio. The benefits of UWB radio are that it is a very short radio pulse and very low power. This means inside a building you do not get as many reflections from the metal parts and the walls of the building, so you can get a lot more accuracy than you would if you used a traditional radio or radar system indoors. We also use an inertial measurement unit in conjunction with the ultra-wideband radio and this fills in the gaps and smooths the measurements, making the velocity extremely accurate. 
Legal Information
Racelogic is a limited company registered in England.
Company Registration number: 2743719
VAT Registration number: GB581 4354 37
Registered Office: Unit 10, Swan Business Centre, Osier Way, Buckingham, Bucks, MK18 1TB, UK
For more information on RACELOGIC visit www.racelogic.co.uk.