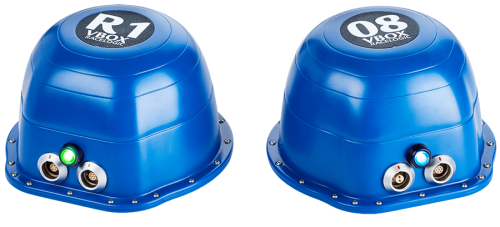 As automotive engineering advances, the demands for reliable and accurate testing and validation in increasingly challenging environments is intensifying. The need to control test parameters and conditions in a repeatable manner is driving testing indoors and the developments in autonomous vehicles requires accurate testing in dense urban areas.
Following the recent opening of the AstaZero DryZone, Peter Janevik, CEO of AstaZero, explains why they needed an indoor positioning system and the benefits of selecting VIPS.  
The AstaZero Dry Zone is the world's longest indoor test track, measuring 700m long by 40m wide and is used by automotive manufacturers for year-round, repeatable testing. However, with the roof blocking satellite signals, they required an indoor positioning system to allow for established testing technologies and accuracy levels achieved outdoors to also be delivered indoors.
 VIPS delivers centimetre-level accuracy across the whole of the test hall with up to five target vehicles in operation simultaneously at speeds of up to 270km/h. VIPS is also fully compatible with most leading test systems including driving robots.
What are the Applications?
The dynamic measurement offered by VIPS makes it an ideal automotive solution for high dynamic vehicle test and validation procedures, which are normally performed outside using GPS. Examples include acceleration, braking, handling, crash testing, tyre testing and ADAS sensor validation. The system can also be used to fill in gaps in GPS coverage in areas such as heavy tree cover, tunnels and urban canyons.
VIPS and VPRS have been designed by in-house RACELOGIC engineers, providing us with the agility for bespoke adaptations to meet customer needs, with no limits placed on the potential applications of this cutting-edge technology.
VIPS applications include:
Performance Testing (acceleration and braking)
Handling and Dynamics
Crash Testing
Tyre Testing
ADAS sensor validation
VPRS applications include:
ADAS Testing
Static target testing
Point-to-point distance measurement
The flexible installation of VIPS also makes it ideal for testing in:
Tunnels
Ice Rinks
Indoor/ Underground Car Parks
GNSS denied test track sections e.g. tunnels, tree coverage etc.